More than 30 years ago, the Amazon Center for Environmental Education and Research (ACEER) was founded with a vision to collaborate with universities, schools, business conservation organizations, and families in the United States and Peru. 
Today, we are proud to operate as a global leader in experiential education focused on environmental issues and indigenous cultures in the Amazon basin and around the world.
Our roots will always be in the Amazon, but the lessons we've learned over three decades in the Peruvian Amazon are valuable to everyone…
….everywhere, all over the world. 
The ACEER Foundation is the go-to experiential learning organization in southeastern Peru that delivers education programs to help develop the next generation of cross-disciplinary conservation leaders

The ACEER Conservation Learning Web is a bold educational initiative that integrates environmental education in the classroom with out-of-school learning experiences and community programs
The ACEER Film Series Presents
Guardians of the Forest
Our Latest ACEER Blog Posts
Sustainability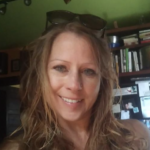 Last month I discussed "bad" bugs, which can be really bad news for home gardeners. Luckily, many species of insects are beneficial, and often help do the dirty work of controlling the bad bugs by eating them. Many beneficial insects, including bumblebees, honey bees, mason bees, butterflies, and others, also act as pollinators, critical for
Read More »
Indigenous Cultures
By Carolyn Keller and Charles Sunday If you live in the U.S., it's easier than it should be to relegate Native American experience to history. When we do get news about Native American and First Nations communities in North America, post-elementary school narratives – the ones beyond construction paper hats as Thanksgiving rolls around –
Read More »
Sustainability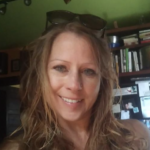 Well, the answer of insects in the garden as friend or foe is – both. There are millions of insect species throughout the world and scientists estimate that there are over 2.5 million insects in the Amazon Basin alone, many of which have not even been adequately described. Scientists working from ACEER supported canopy walkways
Read More »
In Memoriam
Olivia Newton-John
September 26, 1948 – August 8, 2022
The ACEER mourns the passing of our dear Board member Olivia Newton-John, wife of our current Board member John Easterling. Olivia was a force for global conservation and held the ACEER in her heart for nearly 15 years.
Photograph by Jon Cox
In Memoriam
Chris Davidson
February 10, 1944 – August 29, 2022
It is with great sadness that we report the passing of ACEER friend, former Board member, and philanthropist Chris Davidson. Chris was a passionate conservationist, traveling the world to document all known families of flowering plants.  In recognition of his lifelong commitment to conservation, Chris was awarded by the Board the 2020 ACEER Legacy Award. 
Meet our 2022 Artists in Residence
Beyond Conservation: Bridging Art And Science To Protect The Amazon Rainforest