More than 30 years ago, the Amazon Center for Environmental Education and Research (ACEER) was founded with a vision to collaborate with universities, schools, business conservation organizations, and families in the United States and Peru. 
Today, we are proud to operate as a global leader in experiential education focused on environmental issues and indigenous cultures in the Amazon basin and around the world.
Our roots will always be in the Amazon, but the lessons we've learned over three decades in the Peruvian Amazon are valuable to everyone…
….everywhere, all over the world. 
The ACEER Foundation is the go-to experiential learning organization in southeastern Peru that delivers education programs to help develop the next generation of cross-disciplinary conservation leaders

The ACEER Conservation Learning Web is a bold educational initiative that integrates environmental education in the classroom with out-of-school learning experiences and community programs
The ACEER Film Series Presents
Guardians of the Forest
Our Latest ACEER Blog Posts
Sustainability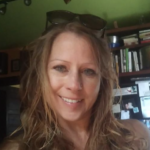 Anyone who has walked a trail in the Amazon is aware of a very subtle, steady, quiet descent of dead leaves and other plant materials from the canopy above. This material covers the soil of the forest floor. Natural mulch! However, you can easily employ mulching in your own garden. Mulching cannot be overrated. By
Read More »
Sustainability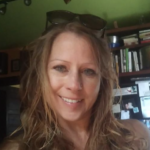 The soils in Amazonia are so notoriously poor in nutrients, that plants have evolved diverse ways of capturing nutrients from dead leaves, stems, bark, fallen fruit and more. So successful are these plants in recycling nutrients that the vast majority of the nutrients in the rainforest are found in the forest biomass, not in the
Read More »
Wildlife
Birding in the Amazon is just a wonderful activity! It became one of my favorite activities when I had the opportunity to participate in a bird's inventory in the Peruvian Amazon, as a field research assistant. I was amazed by the incredible diversity of birds we saw every morning in every study site. I could
Read More »
Dr. Thomas E. Lovejoy
In Memoriam
August 22, 1941 – December 25, 2021
It is with deep sadness that we announce the passing, December 25, 2021, of our good friend and member of the ACEER Board of Directors, Dr. Thomas E. Lovejoy. His passionate and dedicated commitment to conservation spanned more than 50 years.
Photograph by Dylan Coulter, National Geographic